For now, it's still a bit disorganized, but that's OK. Things will be shuffled around and reshuffled before we find the "right" spots for them.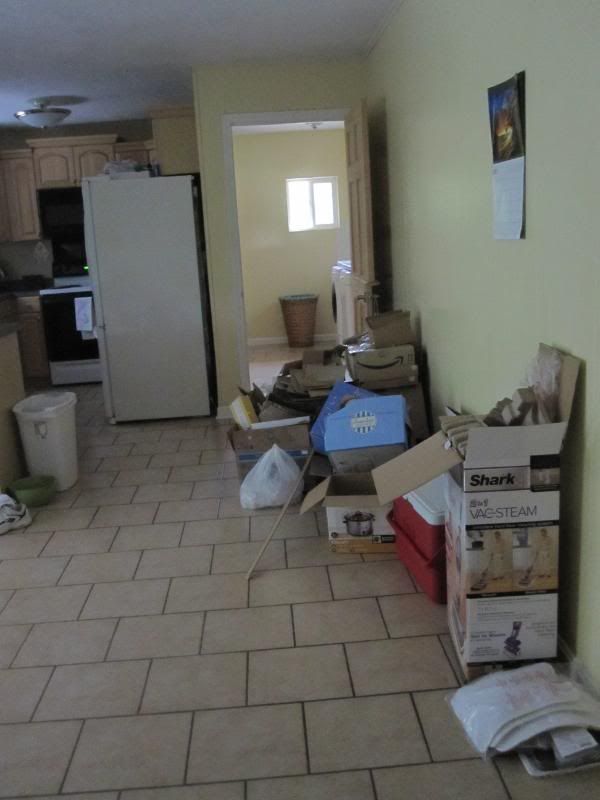 My colorful blanket is finally on the new bed. Dave's been using it, I think, when he stays at the house. I love it paired with the seafoam green wall color in the bedroom. The room needs a few things, but in time it will look more homey, more us.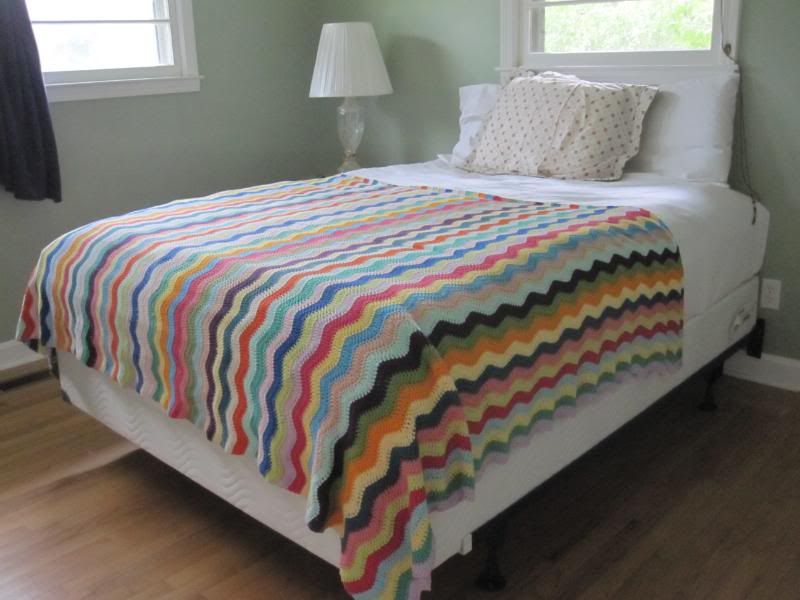 I've been hanging a few little decorations here and there that I've collected. This dragonfly was bought for me by Dave at the beach a few years ago, and it sat in my wooden chest at home until last week, when I pulled it out of a box and made a spot for it on the sliding glass door...that Jasmine banged her head into the first time she saw it. Or, well, didn't see it rather.
It's just nice to be able to relax in our own space. Our house. It's taken six-and-a-half years, but we've gotten here.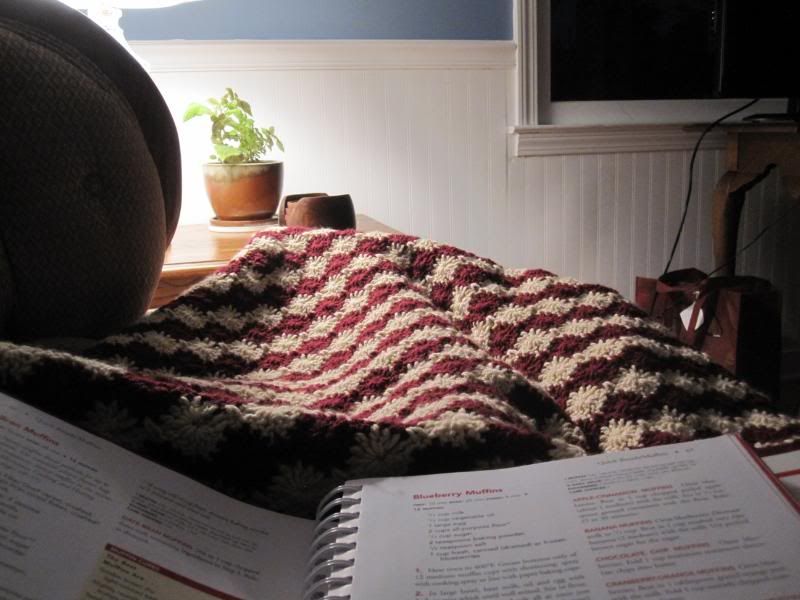 Slowly, we are both bringing more to the house. Clothes, tables, books, mugs. Plants, shelves and clocks. It will take time to make it how we would like it to be, but it will happen. Right now we have a lack of storage space we have to deal with - we need furniture! Dressers, nightstands and a hutch for the kitchen need to be found and bought. But we are coming along. In a few weeks, our table will be here, and our headboard will be set up.