This weekend was a busy one. But in between hanging pictures, moving shower curtains, setting up bookcases and carrying in our enormous new kitchen table, I did a few things I had wanted to do.

I finished the little table runner from cotton yarn scraps I had, and I love it on my table. It brighens up the room a little.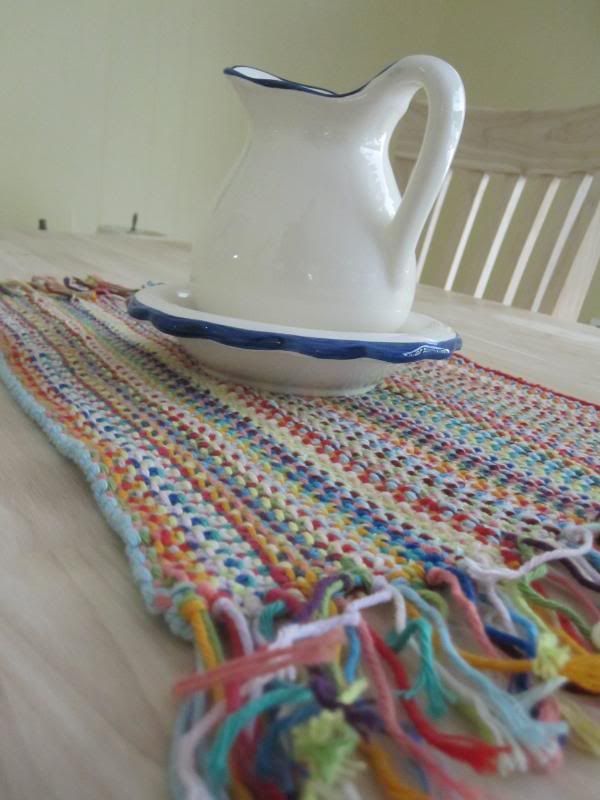 And I made a few snack things for this week, splitting them between my house for Dave and my parents' house. The cheesy nibbles didn't turn out quite as I had hoped, but the oaty cookies were better.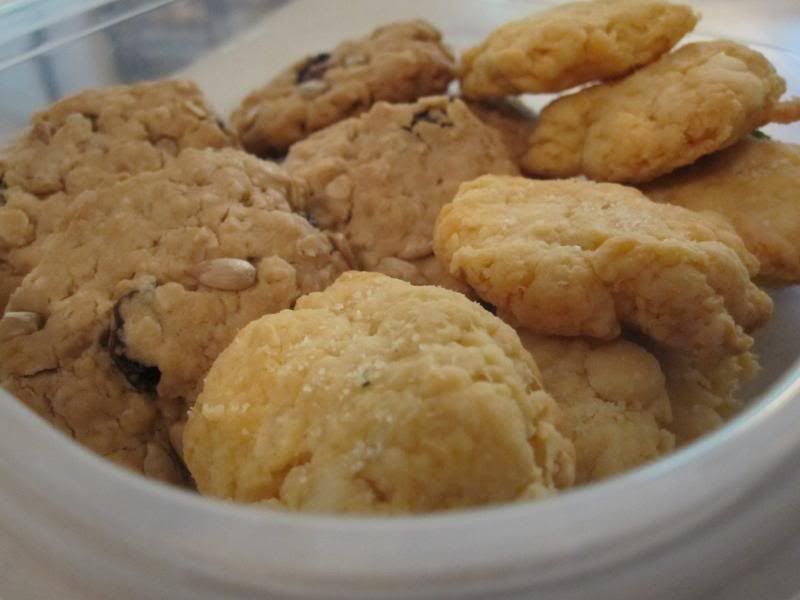 Hopefully he'll enjoy them this week.