It always feels like such a letdown after a houseful of folks leave, like what do I do now? What should I be doing? I've pottered around here some, copied addresses into a new book for thank-you notes; cleaned and put away loads of dishes, crockpots and serving utensils; and put together a few work lunches for him for the week using party leftovers - grilled chicken, grits elegante (we are in the South you know), and Waldorf salad.
People keep asking me how married life is going. The answer for me so far is that, like anything else, it has its ups and downs. We are slowly adjusting to having odd schedules that never match up quite like we want, having to take care of a home and making it our own. We'll get there.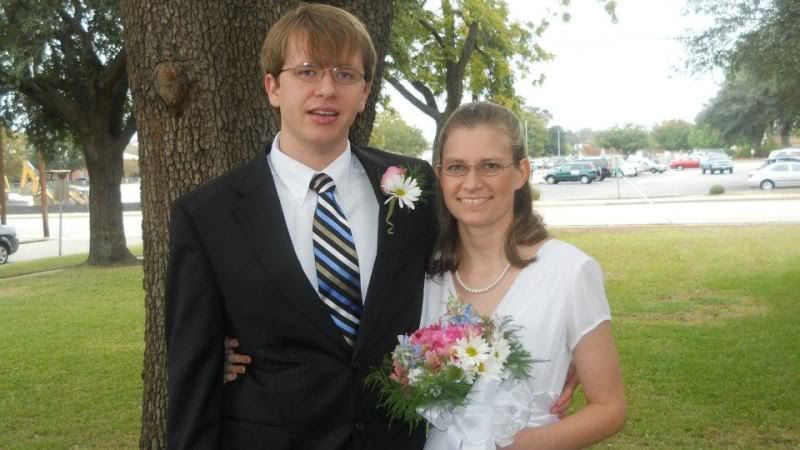 My poor sick husband snoring from down the hall, and our dog is curled up dreaming, whiskers and lips moving, a few feet from me here by the couch. I'm lazing around in my Scrabble pajamas, eating six-layer dip that Niki made. It's been a long day - our wedding reception/housewarming party was today. He woke up with a cold this morning and so wasn't feeling like entertaining, but we got through it with lots of help from our parents and a few very good family friends. Phew. There was far too much food and our family is way too good to us, but we are glad they came to see us. What sweet, loving people we know.
Current Mood:

content